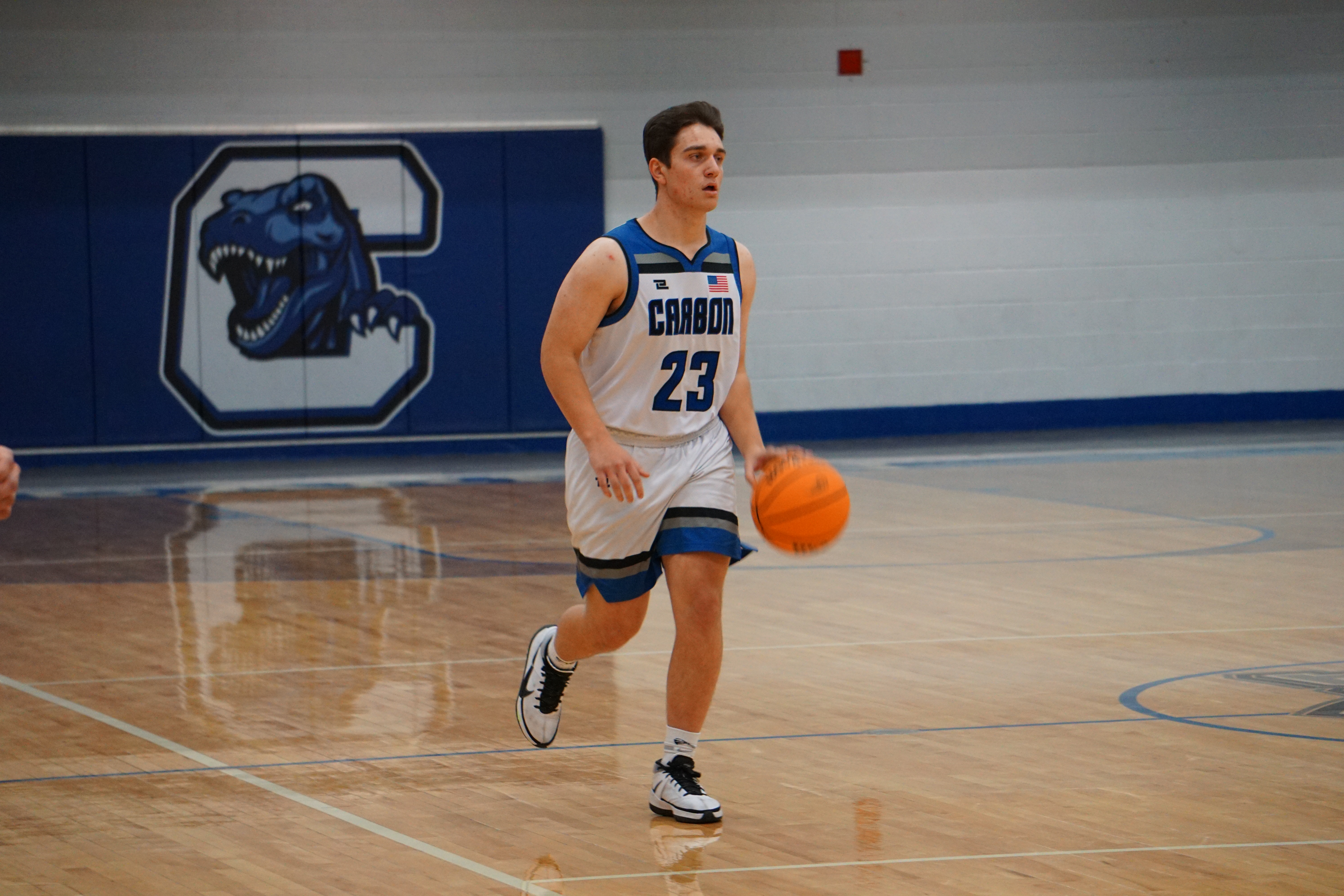 The Carbon Dinos earned their first region win on Wednesday night on the road in Moab against the Grand County Red Devils. A quartet of  Dino players scored in double figures in the game as Carbon looks to make some noise in the RPI standings as we get closer to playoff time. The Dinos took charge at the beginning and never looked back taking the 67-52 win.
The Red Devils have had a rough beginning to their season, going 5-10 to this point and a No. 19 rank in the RPI. Wins for the season have come against Green River, Monticello and Gunnison, Colorado.
Carbon jumped out 14-10 in the first quarter and kept the pace going into the second quarter pushing the lead to seven 29-22.
In the third, Carbon came out firing once again collecting 20 more and taking a 49-33 lead in to the final quarter. The Red Devils could not come up with an answer and the Dinos came away with the win.
Jordan Fossat led the Dinos with 14 in the victory. Rylan Hart, who is working his way back from injury found 12 while Jackson Griffeth and Chet Anderson collected 11 and 10 points respectively.
The Dinos have a 5-7 record and sit at No. 15 in the UHSAA RPI.  Carbon has eight games remaining on their schedule and with the exception of Manti every game going forward is against a Region 12 opponent, starting Friday night when they will host Canyon View.
Canyon View is a new team to 3A this year, spending last year in 4A. Canyon View is No.18 with a record of 3-11.
Game time Friday is set for 7 p.m.
You can tune into KRPX 95.3 The Peak for all the action at 6:30 for the Landon's Diesel Service Pre-game show or stream the game live at: