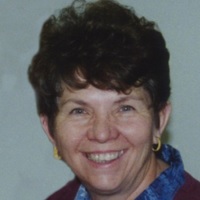 Jerilyn Jensen Mathis, our beloved mother, grandmother, and great-grandmother passed away January 10, 2022 surrounded by loving family.
Jerilyn was born in Salt Lake City on June 23, 1944 to Lionel Lee Jensen and Mary Geneil Cummings. She was raised in the Uinta Basin and graduated from Union High in 1962. She attended BYU and met Stanley Murray Mathis and they were sealed on May 28, 1965 in the Salt Lake Temple. She was an active member of the Church of Jesus Christ of Latter Day Saints.
Jerilyn was raised on a dairy farm where she and her younger sister Maurine were taught the value of hard work. This would serve her well in all she did throughout her life.
Jerilyn was an avid reader and storyteller. She read every book in the library and later became the local librarian for memorable 37 years.  She loved to bring stories to life and her hope for people was to enjoy the magic of the books.  Serving on many committees, one of her most memorable was the 1996 Utah Centennial Buckhorn pictograph restoration.
Jerilyn enjoyed doing genealogy work and sharing stories with her family, especially her grandchildren. She had a talent for crocheting blankets and gifted one to each grandchild. She loved writing notes to people and expressing how much she loved and cared for them.
Jerilyn and Stan enjoyed traveling with suitcases in tow across Europe, the US and especially to BYU football games.  Their most recent travels were to Canada visiting two new great-granddaughters who they hadn't met before.
She loved a good laugh, saw humor all around her and wore a smile on her face. She considered her children, grandchildren and great-grandchildren her greatest joy.
Jerilyn is survived by her husband, Stan Mathis; daughter, Richele (Tim) Holdaway; son, Murray Lee (Kimalee) Mathis; eight grandchildren, Jessica (Jordon) Salmon, Camron (Samantha) Holdaway, Rosslyn (Daniel) Peczuh, Taylee Mathis, Aysmlee (Hayden) Mills, Judson Mathis, Hadlee Mathis and Kaizlee Mathis; nine great grandchildren, Kenzlie, Madalyn, Arlington, Blakely, Lafeyette, Remington, Kate, Beckett and Nolan.
She is preceded in death by her parents, Lionel Lee and Mary Geneil Jensen and great grandson Daniel Frank Peczuh, Jr.
Graveside service, Friday, January 14, 2022, 2:00 p.m., Price City Cemetery. The family will receive friends at Mitchell Funeral Home Friday from 1:00-1:45 p.m. prior to the graveside. Arrangements entrusted to Mitchell Funeral Home where friends are welcome daily and may share memories of Jerilyn at www.mitchellfuneralhome.net