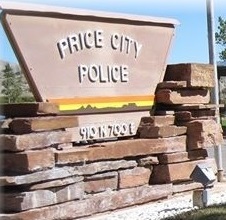 The Price City Police Department are very busy keeping the community safe so it was nice that they were able to take some time from their busy schedule to come into Castle Country Radio to discuss Back to School Safety Tips.
Community members should be aware that the schools in the Carbon School District will start on August 17 and Pinnacle Schools will start on August 24. "When school starts, we're going to have kids walking, busses moving again, lots of people driving their kids to school, we'll have our teen drivers that are headed to the high school, so we're going to have a lot more traffic out there," said Sgt. Kelly Maynes. Its important that all drivers and pedestrians are aware of their surroundings when traveling to and from school.
Parents should speak with their young drivers about being careful while out of the roads, especially through and near school zones. "With school coming back into session, through the summer I think we start to forget about our school zones, and so really paying attention to those school zone areas, where the lights are going to be flashing. Especially some of the areas where you kind of get common place when you drive by such as South Carbon Avenue, right around 400 – 500 South. Really watching for those. We don't have a lot of kids walking to school anymore but the last thing we ever want to see is someone get hit because somebody is passing through a school zone, without paying attention to the school zone sign," said Sgt. Maynes.
Another important thing for parents to become familiar with is the pickup/drop off locations at their student's school. "If you taking your kids to drop off at school, especially the elementary schools, know the procedures for the school, the drop off procedures, the pickup procedures. It just makes it so much easier for the school itself and for the students. You know they've made a lot of improvements to our pickup and drop off zones at more of the elementary schools so it's trying to limit kids cutting in between cars. You know a lot of these elementary schools these kids are so small that you don't see them over the hood of your car. So we're really trying to keep that down," explained Sgt. Maynes. Parents should be sure that they child exits and enters the vehicle in a safe manner at the pickup/drop off locations.
Price City and other local law enforcement agencies just want to keep all children safe while attending school. "You know there's been a lot of recent events throughout our nation involving some incidents at schools in other communities. I kind of wanted to hit on, our area law enforcement agencies have really remained vigilant with our training towards any incident that could occur at any of our schools throughout the county. We want our kids to enjoy their school days and remember they're there to learn and have fun and that we will do everything within our power as law enforcement to make sure that they are safe while doing so," stated Sgt. Maynes.