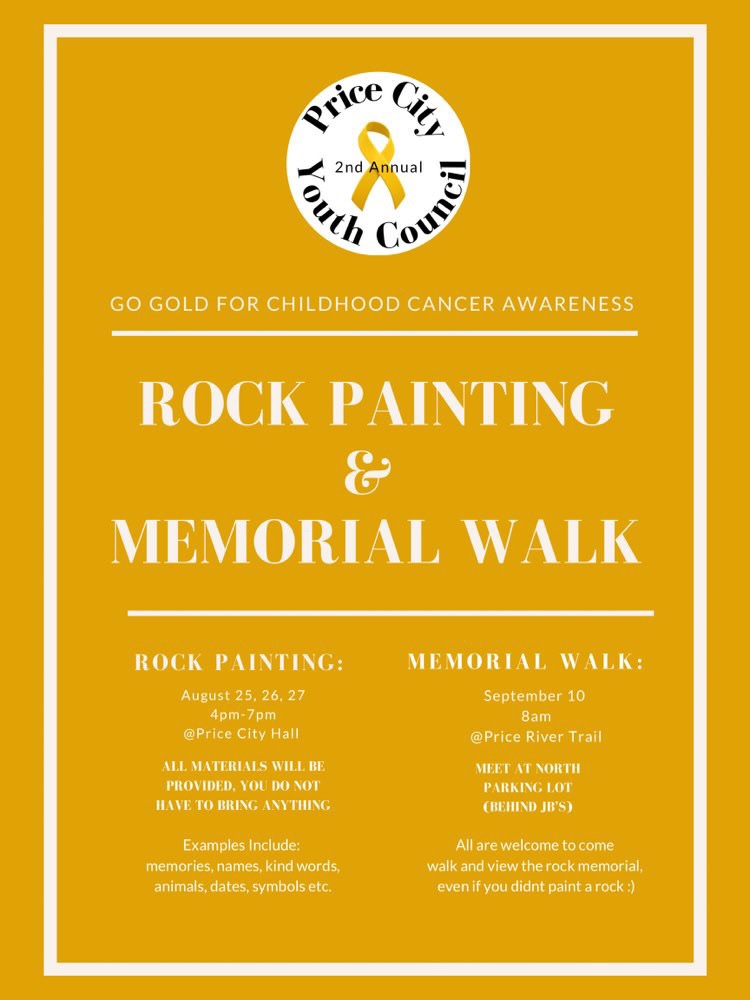 The Price City Youth Council is hosting two events to help bring awareness to Childhood Cancer. Castle Country Radio was able to sit down with Youth Council Member, Landrie Anderson to discuss all the details.
"So first thing is a rock painting and that will take place on August 25, 26 and 27 from 4:00 pm to 7:00 pm. This will be at Price City Hall and all materials will be provided, you just have to show up with an idea," stated Anderson. Everyone in the community is invited to attend this free event to help bring awareness to the cause.
Last year was the first year that this type of event was held and the ideas for the rocks were original and unique. "So there were a lot of people who did animals and names, or some people wrote a date for remembrance of someone that they know," explained Anderson. All materials will be provided for the event by the Youth Council.
Once the rocks have been painted there will be a Memorial Walk held on September 10 at 8:00 am on the Price River Walkway Trail. "So you'll meet behind JBs at the north parking lot at 8:00 am. Then will take the one-mile walk all the way down and rocks are placed around a tree, and we'll just be adding more to last year's memorial," stated Anderson. Organizers hope to add to the tree each year the event is held.
If anyone has any questions about the event, they can contact the Youth Council on Facebook or Instagram.