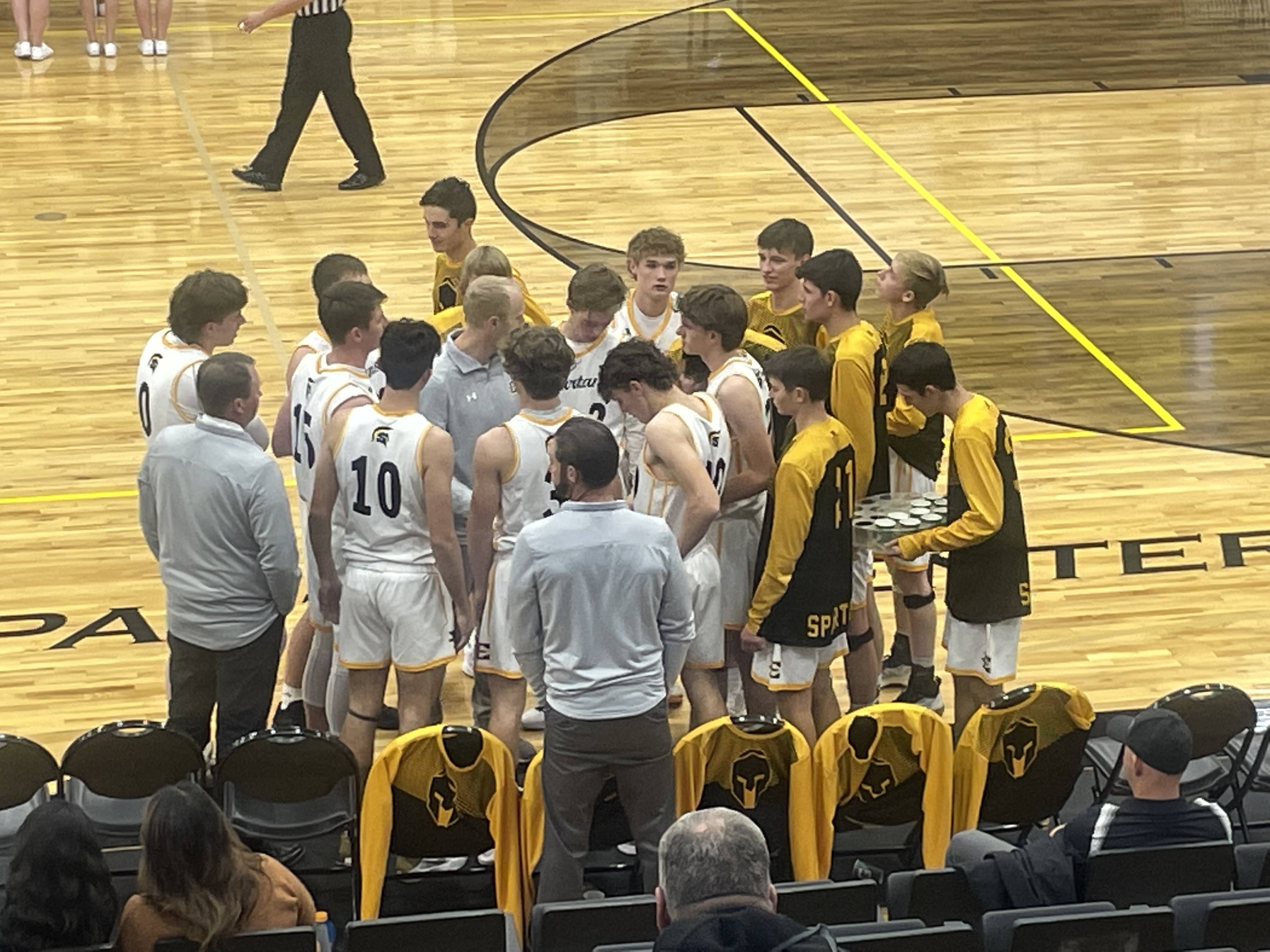 Basketball season is here, and the Emery Spartans are off to a hot start after a 81-21 win over Maeser Prep.
Emery's offensive skill was on full display as the team had three players score over 10 points. Talon Tuttle led the charge with 14 points, including four three-pointers. Wade Stilson finished with 12 points of his own and Luke Justice added 10 more. Brett Rasmussen added another nine points, six of them off powerful dunks in the lane.
"Luke Justice and Wade Stilson can get to the basket whenever they want," said senior guard Talon Tuttle. "I'm always there if they need to kick it out. They get it to me perfectly and in rhythm…it's a good 1-2 punch."
Offense, however, is not what fans will remember from the game. The Spartans' defense proved to be dominant in the blowout win. Maeser Prep was held to just 21 points throughout the entire game. Emery opened the game with a quick 13-3 lead in the first quarter, and ultimately ended the quarter with a 21-5 lead. Emery held Maeser Prep to just one field goal in the first eight minutes, a common theme last night. As Emery's offense continued to dominate in the second quarter, the defense continued to assert its dominance after holding the Lions to yet another five points, and one field goal, in the second quarter. Emery entered the locker room with a 43-10 lead at the half.
The second half was almost identical to the first. Emery outscored Maeser Prep 24-0 in the third quarter. The Lions had no real opportunities to put points on the board because Emery's defenders were in every passing lane.
"Our defense is phenomenal," added Tuttle. "You have Luke and Wade at the top, who are quick and long. If an offense can get through them, they then have to get through the back line with me, Easton Nielson, and Brett Rasmussen, who is always tough to finish around."
Maeser Prep finally found some offense in the fourth quarter, scoring 11 points, but Emery scored another 14 to officially put the game away.
Emery will next take the court, at the Spartan Center, on Friday, Nov. 18. The Spartans will face an in-county foe, Green River. Tip-off is scheduled for 7:00 p.m.