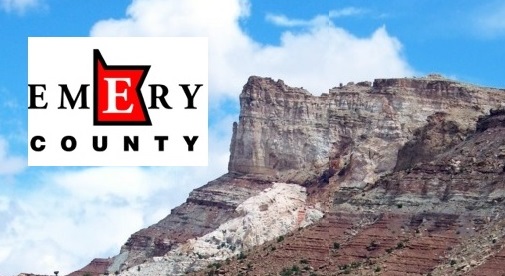 It's time to sit down with Emery County Commissioner Jordan Leonard to find out about school, recap the latest commission meeting, and recognize the Senior Center for a job well done. Castle Country Radio will now have an opportunity every other week to speak with the commissioner to keep citizens informed on the latest news and events.
The schools in Emery County are slowing winding down and kids are getting excited for the summer break. "School just about ready to get out, so the kids are kind of buzzing around here, the grass is greening up and actually the weather is getting better, it was nice to have some rain this last week. The snow is actually slowly melting, I don't think we've seen a lot of flooding at all so that's been really good. So we're looking forward to school getting out and seeing the kids out and play," said Commissioner Leonard. The last day of school for all schools in the Emery School District is May 25.
At the recent commission meeting approval was made for some improvements at local senior centers. "We did approve some updates on our Senior Centers so they're will be future projects with furniture, updates, fixing some parking lot. So excited about future projects to help update some of our Senior Centers throughout the county, so excited about that," said Leonard. The improvements are sure to better accommodate the seniors in Emery County.
There was also some talk about how the research center is doing in Emery County. "We did have a discussion of the research center. I think many of you might know of the research center out on Ridge Road there in Orangeville. Excited about that, there's research happening out there with the coal classification and looking for different alternatives for coal. As well as the research center with molten salt and doing studies with molten salt and testing the nuclear capabilities. So we're excited about the research center and what it will do moving forward," said Commissioner Leonard.  The San Rafael Energy Research Center is an educational research center located on Coal Haul Road in Orangeville.
As with all his interviews, Leonard wanted to shine a spotlight on a county department for a job well done. "We want to give a shoutout to our Senior Citizen Center employees and management. They feed our seniors throughout the week, they have activities and events for the seniors. So we just wanted to give a shoutout to them, that taking care of our heart and soul, our seniors," said Leonard. When you see the folks from the Senior Citizen Center around town be sure to thank them for doing a great job.
The Emery County Commissioners meet twice a month at 3:00 pm at the Emery County Courthouse at 75 East Main Street in Castle Dale. A schedule of meetings is listed on the Emery County website at http://www.emerycounty.com/