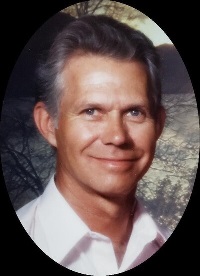 Fredrick Alan Allred was born to Charles Earl and Gladys Eleanora Jensen on July 11, 1937 in Cleveland, Utah. He passed away at his home in Huntington on October 19, 2020. Fred was married and sealed to his high school sweetheart, DeCarma Johnson, on March 2, 1957 in the Manti LDS Temple. Fred graduated from North Emery High School in 1955 and later from Salt Lake Barber College in 1957.
Fred grew up in Cleveland helping his dad on the farm and his mother in their Cleveland Store.  He played baseball and basketball for North Emery High.  After marrying his best friend, DeCarma, and starting his family, Fred dedicated a great deal of time to coaching little league baseball and wrestling. Fred and DeCarma opened their hearts and their home to several children in the Indian Placement Program. Glendie Yazzie lived with them for 7 years and is numbered among their children. One of Fred's passions was training horses, which is something he shared with his children and grandchildren. He taught his children the value of hard work and education. Fred was a gun hobbyist who found joy in fine-tuning guns and getting the perfect loads.
Fred spent the first years of his career as a barber in Price. He then transferred to the coal mines to become a heavy machine operator, and retired from working at the coal wash plant at the Hunter Power Plant. Fred loved the surrounding desert and mountains. Many of Fred's cherished memories were made while spending time camping, hunting, and riding horses. He found his greatest joy spending time with his children and grandchildren. Fred's life was dedicated to those he loved, and he was a pillar of strength for his large posterity. Fred and DeCarma were married for 63 years. Fred never spent time apart from his loving companion and wife and loved her completely.
Fred was preceded in death by his parents, siblings, Earlene (Ross) Black, Dale Allred, Don (Vonnie Dee) Allred, Jack (Hazel) Allred, Greg Wakefield and Edward Johnson; grandchildren, Ashley Hansen and Ethan Allred.  Survived by his loving wife, DeCarma, children, Rick (Dawnette) Allred of Huntington, Joleen (Kevan) Hansen of Huntington, Ferd (Tina) Allred of Huntington, Seth (Jackie) Allred of Elmo, Yory (Tammy) Allred of Castle Dale, Cory (Tiffanie) Allred of Altamont, and Glendie (Frances) Yazzie; sister Eldyth Wakefield of Price, brother-in-law Danny (Marie) Guymon of Huntington, and sisters-in-law, Claudia Wilson of Orem, Sue Johnson of Huntington. He is loved and missed by his 29 grandchildren, 35 great-grandchildren and 2 great-great-grandchildren.
Funeral service, Friday, October 23, 2020, 11:00 a.m., at the Huntington Stake Center.  Family will receive friends at the church Friday morning from 9:30-10:30 a.m.  Burial will be in the Huntington City Cemetery.  Arrangements entrusted to Mitchell Funeral Home of Price and Huntington where friends are always welcome daily and may share memories of Fred online at www.mitchellfuneralhome.net