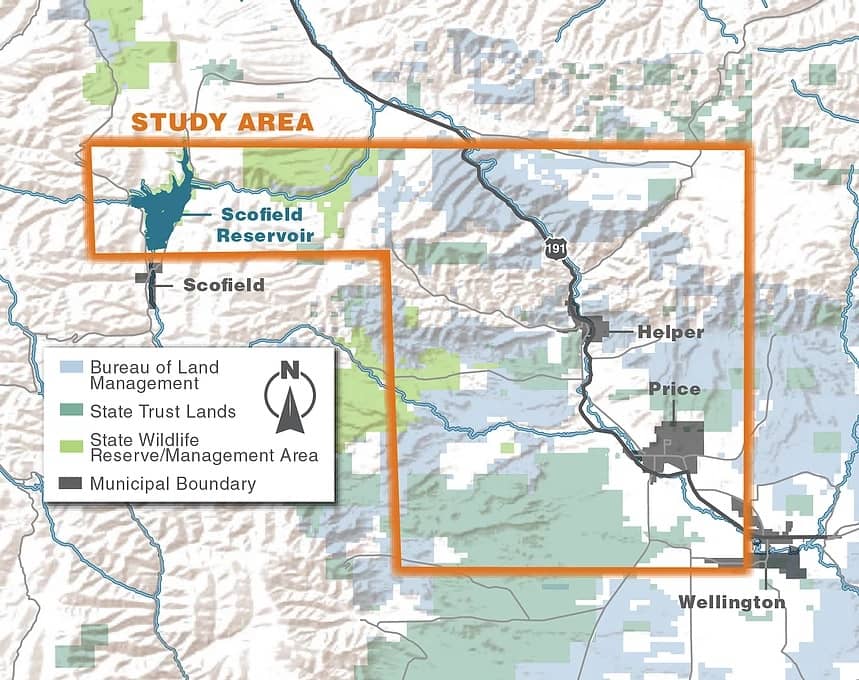 Price City and the Natural Resources Conversation Service (NRCS) have teamed up on the Upper Price River Watershed environmental study and will be hosting a Public Meeting on Thursday, October 29 at 5:30 pm via Zoom. Price City Mayor Mike Kourianos took time to stop by Castle Country Radio to talk about the meeting and how citizens can become involved with the process.
"We are putting this scoping meeting together so that we get the input of our citizens in Carbon County, what their needs, what their wants are. This is the first step or first phase of many steps. But the one thing that Price City, and the NRCS have teamed up with Horrocks Engineering to put this scoping meeting on and we're insuring we are using our water effectively and efficiently as possible," stated Mayor Kourianos. The Upper Price River Watershed study will look at a variety of possible options, from water conservation to a new reservoir, to find a solution that fits and ensures we all have the water we need now and in the future as the community grows.
This environmental study is in its early stages and public comment is wanted. "And that's what this process is the NRCS is initiating the first phase of the plan, the EIS process, the scoping phase and is requesting input from the public to identify the issues and resources sensitivities. Written comments are important to this. We want to make sure that this is the right place for the reservoir," said Mayor Kourianos. The Formal Scoping Comment period began on October 15, which will be the first of four formal comment periods on the subject. The comment period will run for 30 days from October 15.
Written comments may be submitted using the following methods:
Mail Comment to the following address:
Upper Price River EIS
c/o Horrocks Engineers
2162 W Grove Parkway, Suite 400
Pleasant Grove UT  84062
Send Email to: Info@UpperPriceRiverEIS.com
In-person Location: Comment forms will be available at Price City Hall at 185 East Main Street
Submit comment on the web site at https://www.upperpricerivereis.com/
The website explains more about the study, shares a timeline, notifies the community of upcoming public meetings, displays a map and shares how to access the upcoming Zoom meeting.