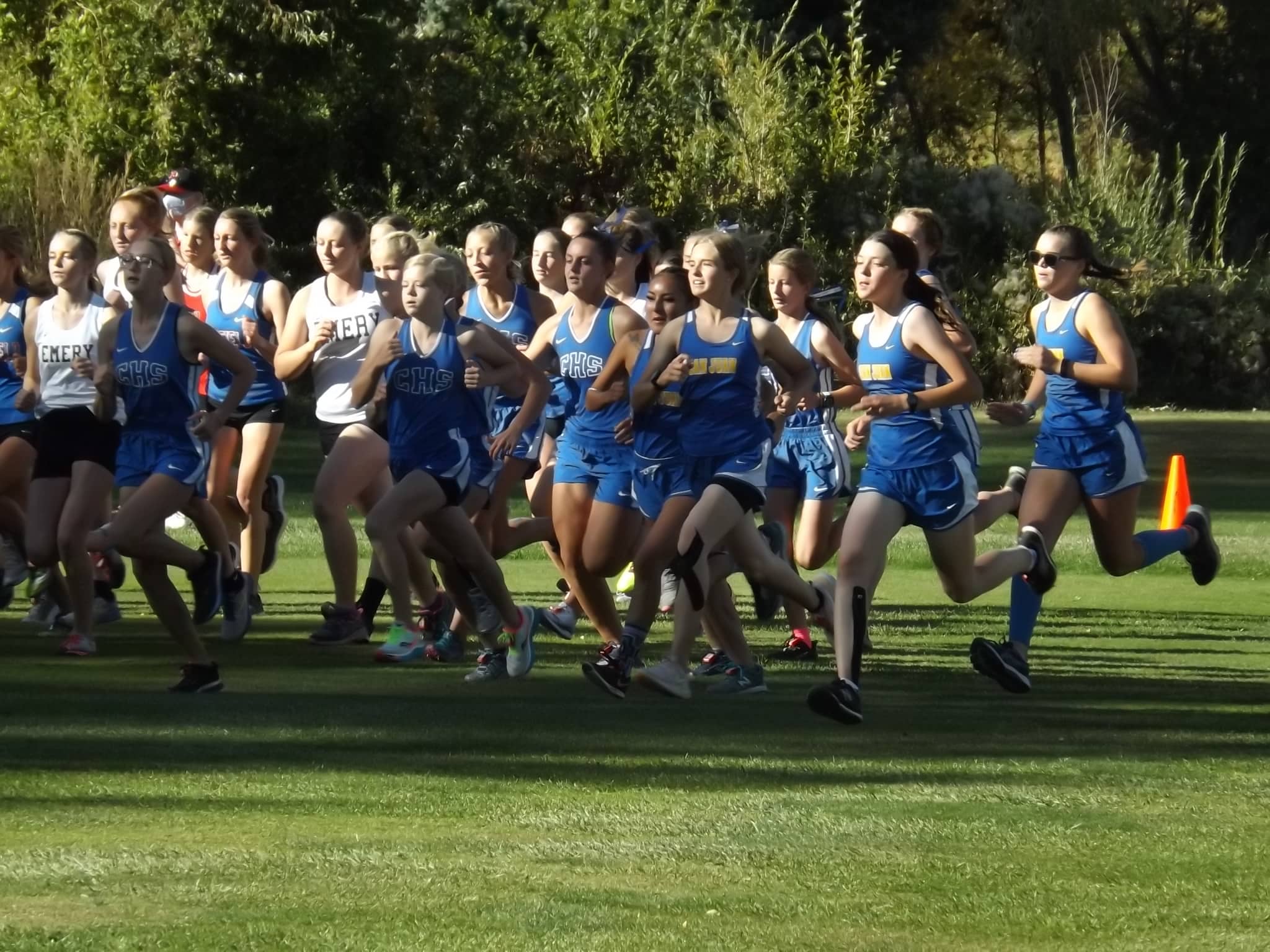 The 3A State Cross Country championship took place on Thursday at Soldier Hollow in Midway. Carbon 's girls team finished the day taking third behind North Sanpete and Morgan claimed it's third straight state championship.
For the ladies it was Ambree Jones finishing in ninth overall with a time of 22:18.5. Erin Stromness followed in 13th place at 23:03.7, Sophie Taylor in 18th at 23:29.2 and Ellie Hansen and Lillian Seeley finished in 30th place with a time of 24:29.2 and 25:02.2 respectively.
The Girls team scored 86 points Which placed them behind Morgan with 49 points and North Sanpete with 78. Manti scored 90 and Richfield 143 to round out the top five.
For the Carbon Dino Boys they claimed the sixth spot in 3A with a combined score of 143. Emery took the top spot with Richfield, Morgan, Union and Judge Memorial completing the top five.
The top finisher for the men was Kobe Cruz ending in seventh place with a time of 18:42.4. Easton Humes came in 12th place overall with 18:55.5 and Nathan Engar was in 40th with a time of 19:51.0. Braxton Ware ended the day in 47th coming in at 20:16.0 and Boyd Bradford clocked a 20:42.2 to finish in 57th.
Below are the complete results from both the team and individual finishes:
| | |
| --- | --- |
| Team (Girls) | Points |
| Morgan | 49 |
| North Sanpete | 78 |
| Carbon | 86 |
| Manti | 90 |
| Richfield | 143 |
| Grantsville | 145 |
| Union | 149 |
| Judge Memorial | 195 |
| Emery | 215 |
| | |
| --- | --- |
| Carbon (Girls) | Time |
| Ambree Jones | 22:18.5 |
| Erin Stromness | 23:07.7 |
| Sophie Taylor | 23:29.2 |
| Ellie Hansen | 24:29.2 |
| Lillian Seeley | 25:02.2 |
| | |
| --- | --- |
| Team (Boys) | Points |
| Emery | 66 |
| Richfield | 67 |
| Morgan | 78 |
| Union | 114 |
| Judge Memorial | 116 |
| Carbon | 143 |
| Manti | 153 |
| North Sanpete | 226 |
| Juab | 245 |
| Grantsville | 248 |
| | |
| --- | --- |
| Carbon (Boys) | Time |
| Kobe Cruz | 18:42.4 |
| Easton Humes | 18:55.5 |
| Nathan Engar | 19:51.0 |
| Braxton Ware | 20:16.0 |
| Boyd Bradford | 20:41.2 |