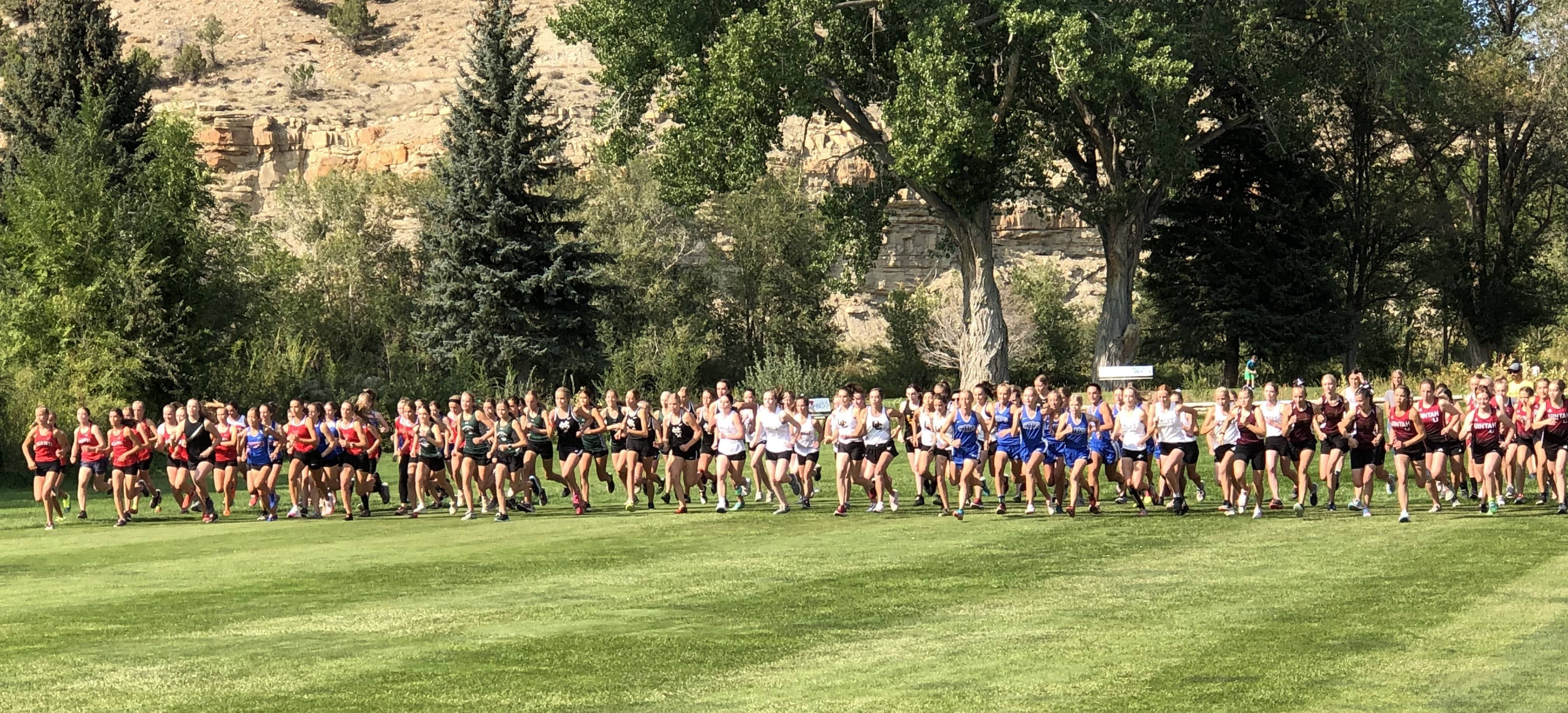 The Carbon cross country team traveled to Cedar City for the Region 12 Championships on Wednesday.  Both the boys and girls teams have been very successful all season long, a habit that didn't stop there as the Carbon Lady Dinos were crowned region champions and the boys finished in second.
The Carbon ladies were led by Beverly Lancaster who took first overall with a time of 19:45.2, Cadence Kasprick of Grand finished just behind her with a time of 19:57.1. Lydia Forsyth, of host Canyon View, Carbon's Ambree Jones and Isabell Daynes of Canyon View rounded out the top five.
Sophie Taylor (8th), Lindsie Fausett (9th), Ellie Hanson (10th), Ada Bradford (13th) and Mariah George (15th) all made up the Carbon contingent at the region competition.
Following Carbon, Canyon View, Grand County, Emery and Richfield made up the top five for the girls side.
As for the boys, Kobe Cruz was the top finisher for the Dinos ending the day in 4th place. Cannon Anderson and Richard Crane both of Richfield finished in the top two spots. Jess Christiansen of Emery, Cruz and Tyler Saunders of Richfield finished out the top five.
Garrett Black (7th), Pierce Bryner (9th), Easton Humes (12th), Braxton Ware (16th), Nathan Engar (17th), and Bradley Sweeny (21st) made up the team for Carbon.
Richfield claimed the top place for the boys teams followed by Carbon, Emery, Canyon View and Grand.
Up next is the 3A State Championships at Rose Park on Wednesday.
Check back with Castle Country Radio for all the latest information on the Carbon cross country team as it becomes available.