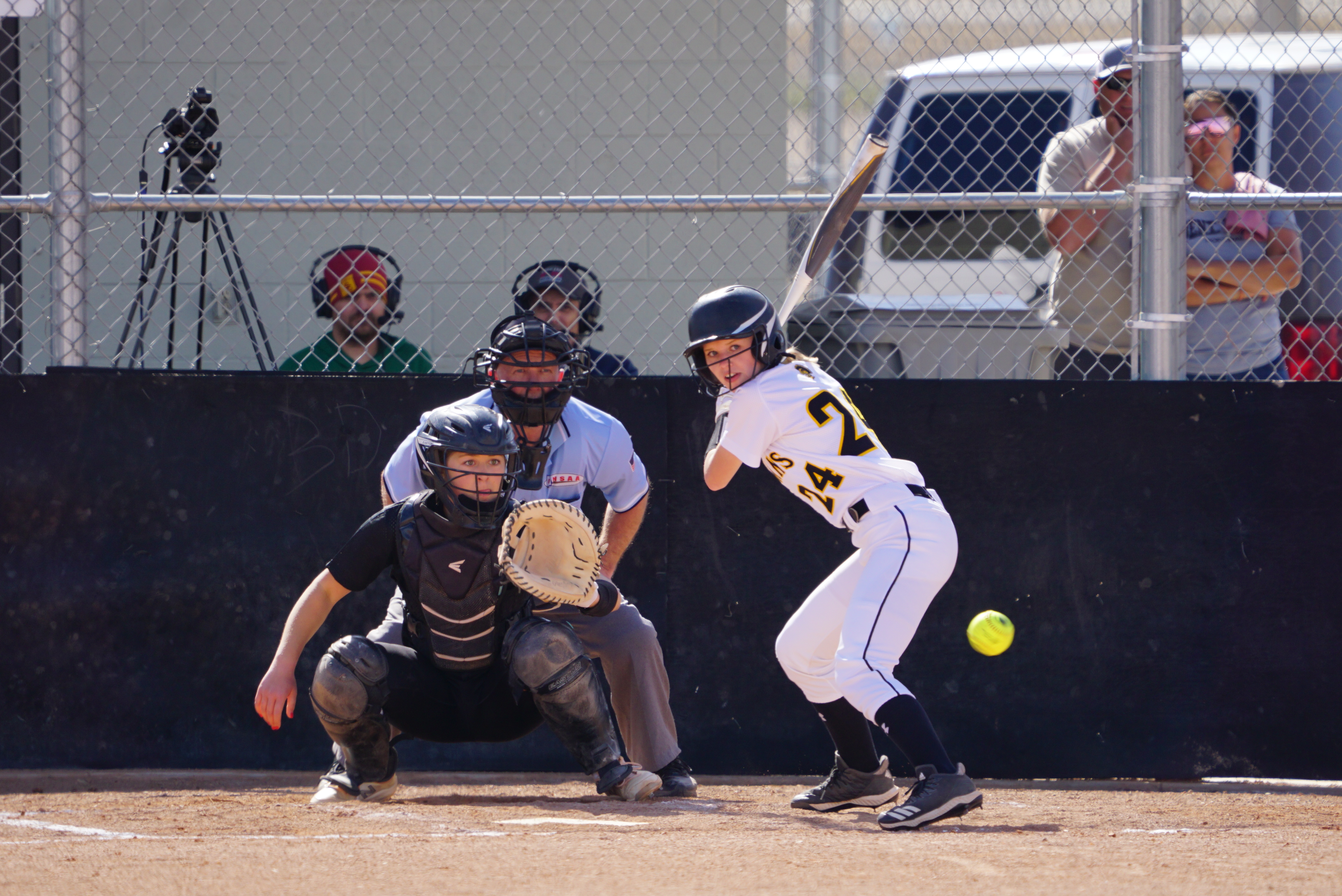 Taija Olsen was a single away from hitting for the cycle and Madisyn Childs allowed just one hit and no runs in the Emery Spartans rout of the Ogden Tigers on Saturday in Kamas for the opening round of the 3A State Softball Championships.
Olsen had a double, a triple and a homerun to go along with her six RBI's in the win and on the mound Childs walked two and stuck out five, she also helped her cause on the offensive side with a double driving in two runs and scoring one of her own.
Olsen got things started when she sent a double to left field that scored Aspen Taylor and Tylee Norton in the bottom of the first. Next batter up was Childs who reached first on a dropped third strike that allowed Cambrie Jensen to come home, the first inning would end with Emery claiming a 3-0 lead.
The top of the second would end with Ogden stranding two batters on base as the Tiger's Ellie Martinez would go down swinging for the third out.  With the score at 6-0 in the second, Olsen stepped up to the plate sending the first pitch over the left field wall driving in Norton and Jensen pushing the lead to 9-0. Jaylnn Fox would hit a single home run with two outs and the inning ended with the Lady Spartans adding seven more, pushing the score to 10-0.
Ogden was unable to put any runs on the board in the top of the third and Emery saw their opportunity to end the game in three innings and went to work. Brooklynn Ekker sent a singleto center bringing Madi Bunnell home from second. An Aspen Taylor hit that turned into an error brought Ekker in to score. Two batters later with two outs, Olsen got up and with two strikes, sent a ground ball to center field which gave Norton the chance to score and allowed Olsen to leg out a triple. Childs was the next batter up and hit a double to left field as Olsen scored. The contest ended on a Fox single to center that brought Childs home.
Next up for the Spartans will be No. 4 South Summit on Thursday in Spanish Fork. Game time is set for 10 a.m..