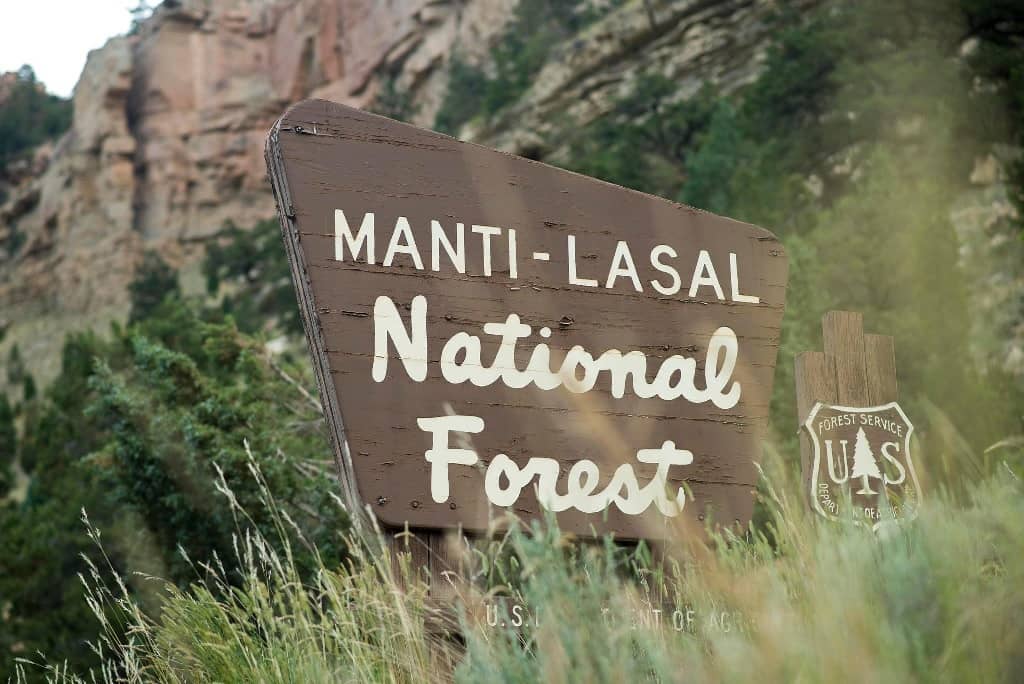 With the upcoming Memorial Day holiday quickly approaching it is important that those heading to the Manti LaSal National Forest for the holiday to camp need to remember some important housekeeping rules. Castle Country Radio was able to sit down with Public Affairs Officer, Samantha Stoffregen to talk about the details.
During the late spring months, the weather up on the Manti LaSal National Forest can be very fickle. "This time of year, its touchy because if we get a good bit of sun, that snow is going to back off and now we've got muddy conditions. So gates need to close to protect the integrity of the roads till they dry up a little bit. So right now, conditions are fluctuating day to day. The best option if you're thinking about camping right now is to call your local district ranger office or go to our website or our Facebook page and look for those roads and conditions updates to see if where you're heading is appropriate," said Stoffregen. Outdoorsman should keep in mind that weather in town can be warm, but in the mountains, it could be snowing and cold. So being familiar with the weather conditions before heading out is strongly urged.
There are stay limits when it comes to camping on the Manti LaSal National Forest. "So if you're getting a first come, first serve spot or one of those dispersed camping spots, where if you're taking the camper up, the trailer, you need to stay and camp that first night. You just can't take your camper up on a Tuesday, leave it there, and then come back on the weekend to camp. You need to stay Tuesday night, and then you can leave it for a few days, and then be back up there Thursday or Friday to be camping, that is acceptable," stated Stoffregen. The camping limit stay is 14-days. If at this time, you would like to remain camping over the 14 day limit you must move your campsite at least 10 miles from original camp site. If you are looking for reservable campsites you can visit https://www.recreation.gov/
The Forest Service is asking the public to please recreate responsibly and respect the rules in place on the forest – Pack it in, pack it out.  "It's really important that folks remember if they pack it in, pack it out. It seems like an easy thing to understand but so many folks are dumping trash right now at campgrounds that don't have dumpsters. There aren't dumpsters necessarily at campgrounds or at these dispersed camping sites and when we leave trash there, you're encouraging wildlife to come on to these campsites, which can cause problems for folks down the road or create dangerous situations," explained Stoffregen. All trashed should be taken with you as you leave and not left inside restrooms and/or at campsites.
The Forest offers a variety of fun, family-friendly activities, but only when everyone is respectful of the rules in place. These rules help protect the public lands while ensuring a safe visit for all. For additional information on the Manti- La Sal National Forest, please visit https://www.fs.usda.gov/mantilasal