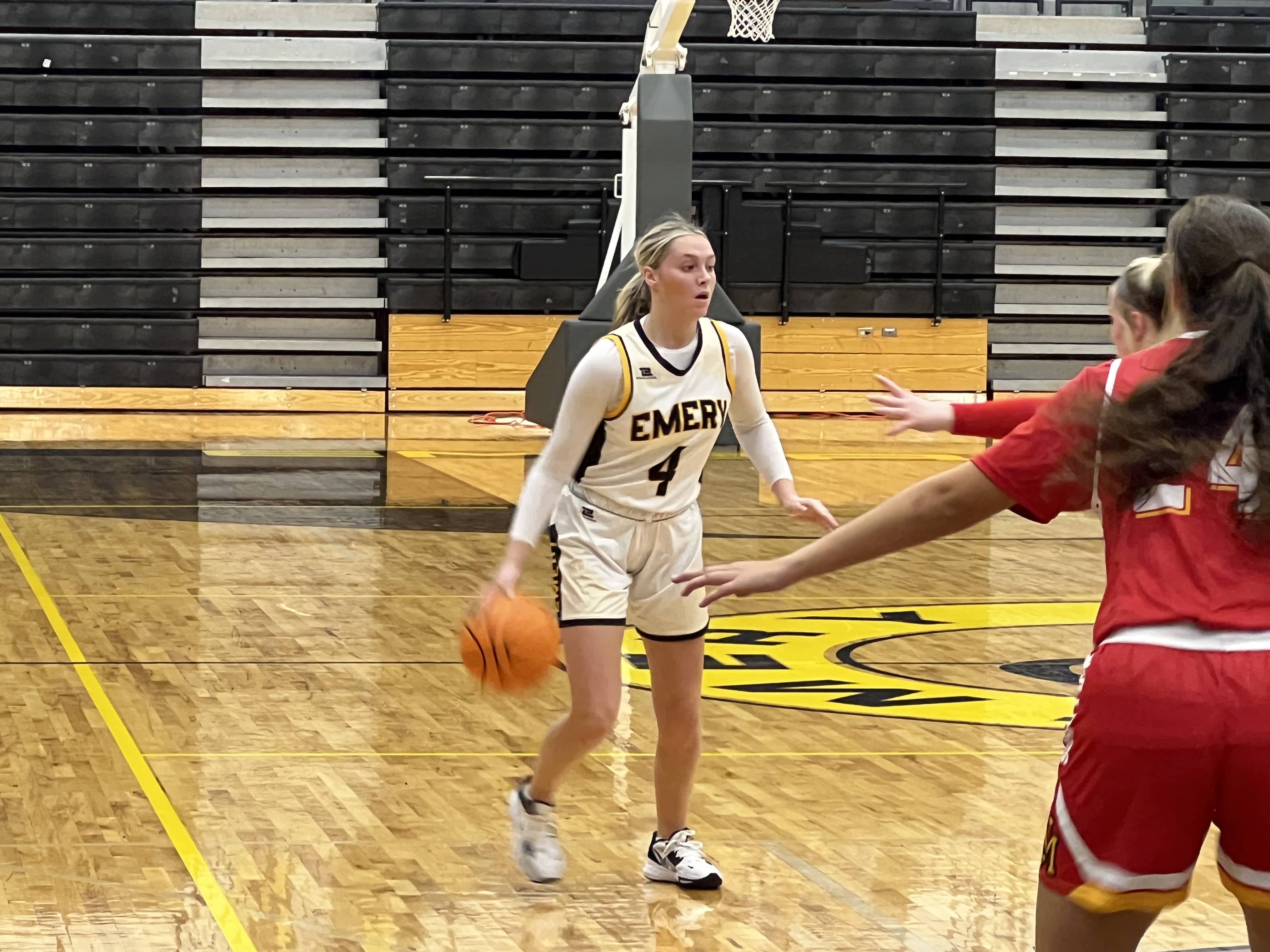 The Emery Lady Spartans fell in a tightly-contested game against Judge Memorial, 60-50. The Lady Spartans did their best to keep up with the defending state champions, but ultimately their comeback fell just short.
Emery opened the first quarter with solid defense, but the first eight minutes ended with Judge Memorial holding a 13-8 lead.
The second quarter was a rough one for the Lady Spartans as Judge held Emery to just five points in the period. Emery was outscored 12-5 in the quarter as they entered the halftime break down 25-13.
Emery started the second half with some fire and outscored the Bulldogs 19-16 in the third period to cut the Judge lead to nine points.
Emery's offense continued to play well in the fourth quarter, and managed 18 more points, but in the end, Emery fell just short.
Sophomore Katelyn Nielson scored 20 points in the game to lead the Spartans. Nielsen also recorded three rebounds and two assists. Junior Aliya Lester was the other Lady Spartan to score in double digits with 10 points. Kali Jensen scored eight points, Makaila Peacock scored six and Alexia Mortensen contributed with three of her own.
Nyandeng Deng led the Bulldogs with 27 points and Klowie Pike scored 15 as well.
The Lady Spartans will next take the court against the Delta Rabbits, in Delta, on Tuesday, Nov. 29. Tipoff is scheduled for 7:00 p.m.